MFOS Bare PCBs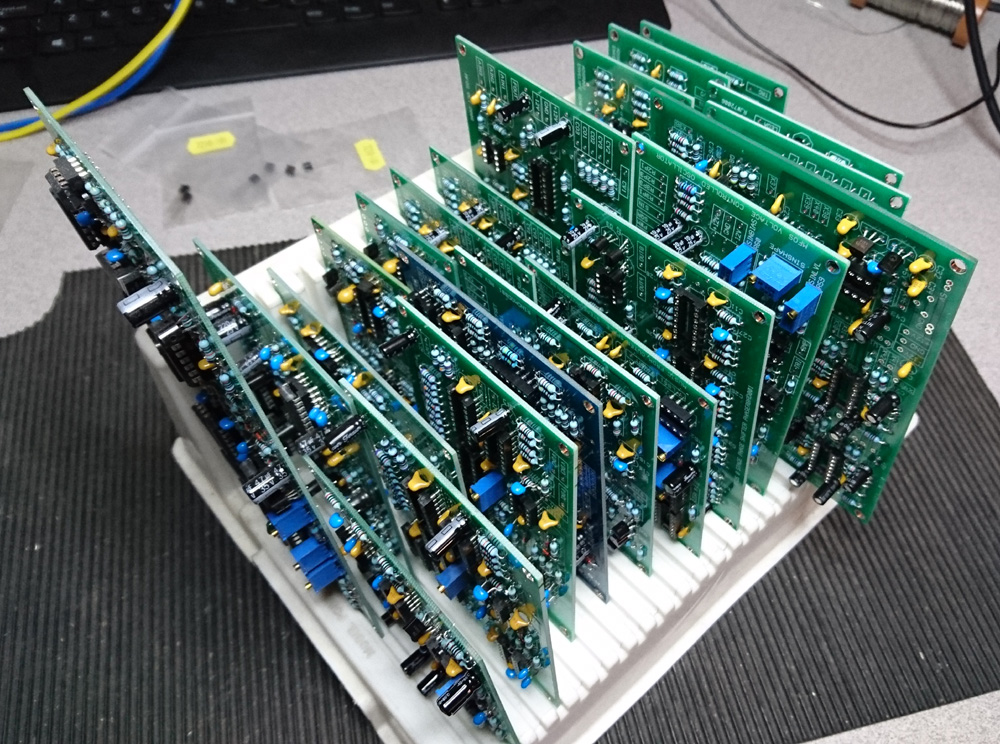 These 'official' bare PCBs are genuine MFOS boards from the US. By purchasing bare PCB's, kits or ready built modules from Soundtronics means that you can also receive our technical support just in case your build does not go according to plan!
All boards are provided without any components or instructions. We recommend you visit the MFOS site to ensure you have the latest build information available but we also have a snap shot from December 2013 (unless otherwise stated) of the respective MFOS build pages which you can download as a PDF.
As well as the PCBs, we also stock components, panels, kits etc. Many of the PCB product pages also have a 'Tutorial' tab where you can find photos of the PCB is its various stages of build.