Famous LM394 matched transistors analogue made in Latvia. NB! transistor configuration is the same, but pins are shifted up - please refer to the PDF under the 'Downloads' tab.
When using these on the YuSynth VCO PCB which is designed for standard LM394 pinout, you need to cut pins 1 and 8 off, and shift the IC up in the socket- pinout below explains it all.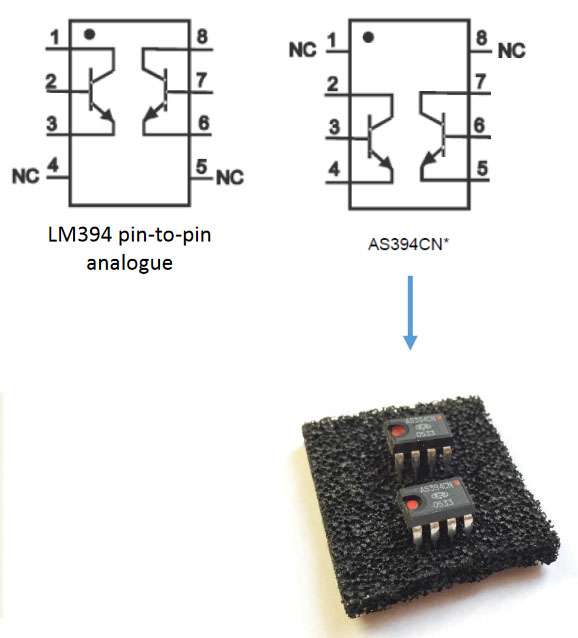 Customers also bought ....