Famous LM394 matched transistors analogue made in Latvia. NB! transistor configuration is the same, but pins are shifted up - please refer to the PDF under the 'Downloads' tab.
When using these on the YuSynth VCO PCB which is designed for standard LM394 pinout, you need to cut pins 1 and 8 off, and shift the IC up in the socket- pinout below explains it all - well we thought it did but Bob B asked for clarification as to which is pin 1 as it is confusing with those red blobs. We agree so armed with a meter on the diode range revealed that the small red dot is next to pin 5. The notch in the case is at the top of the chip.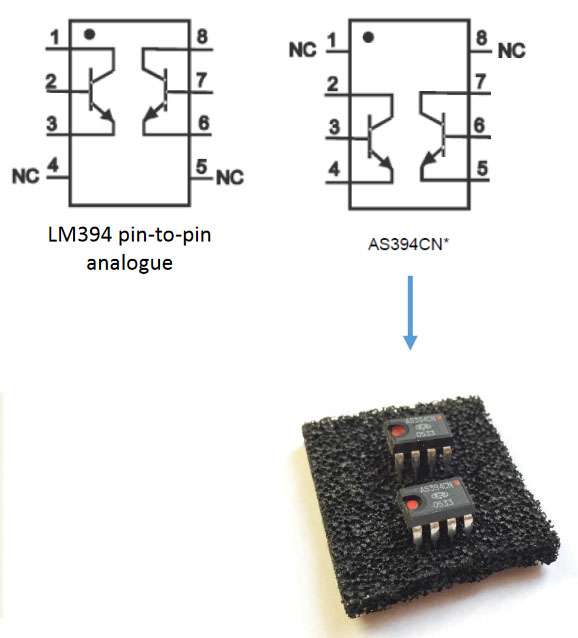 AS394CN as installed on the YuSynth VCO due to the differing pin-out compared to a LM394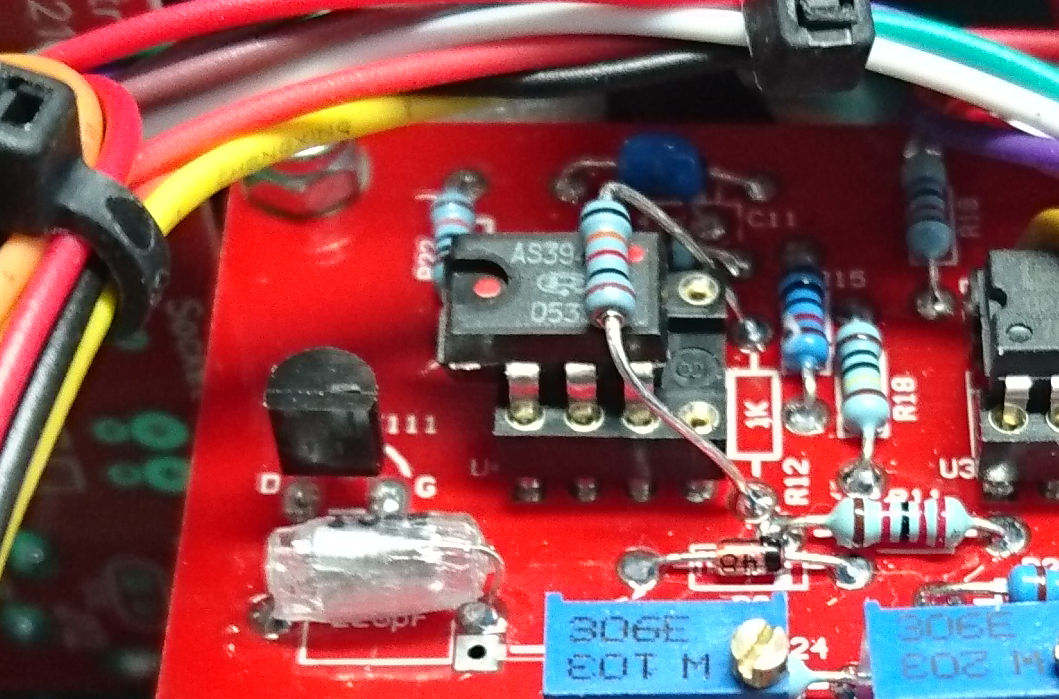 Customers also bought ....