A bare PCB for the MFOS Voltage Controlled analogue reverb unit
Voltage controlled reverb level
Voltage controlled original level
Supplied without components or instructions, Soundtronics stock all components needed to build these modules.
Erratum
The offical MFOS PCB differs slightly from the instructions / PCB layout on the MFOS website. The VC Reverb was the last product from Ray Wilson before his passing. We have identified what we believe is the only difference which is a few components to form a high pass filter. The components involved are R9, R39, R40 & C27.
R40 (100k) is solder on the rear of U1 between pins 3 & 4.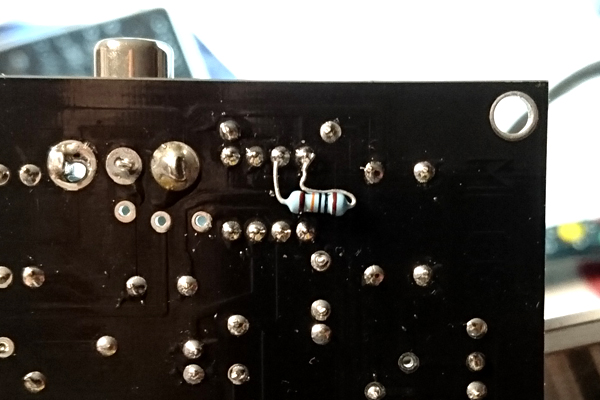 R9 (10k) is soldered to C27 (22nF) before soldering into the R9 position. It is important the resistor and capacitor are soldered exactly as per the photo below. R39 (1k) isoldered from the casing of the phono socket to the junction of R9 and C27.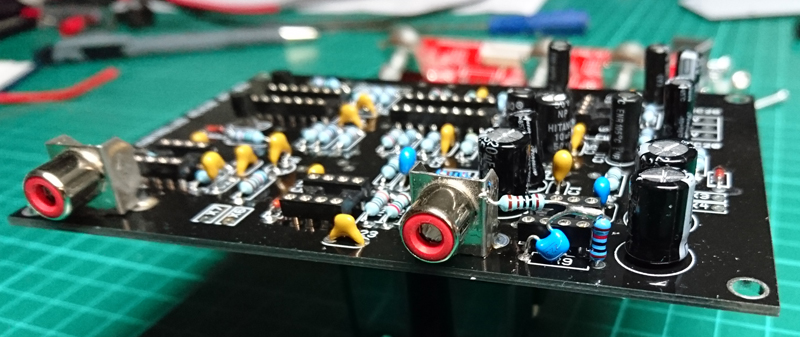 Finally, D4 is shown as Z2 on the PCB silk screen and with an incorrect orientation. Photo below shows D4 in its correct position.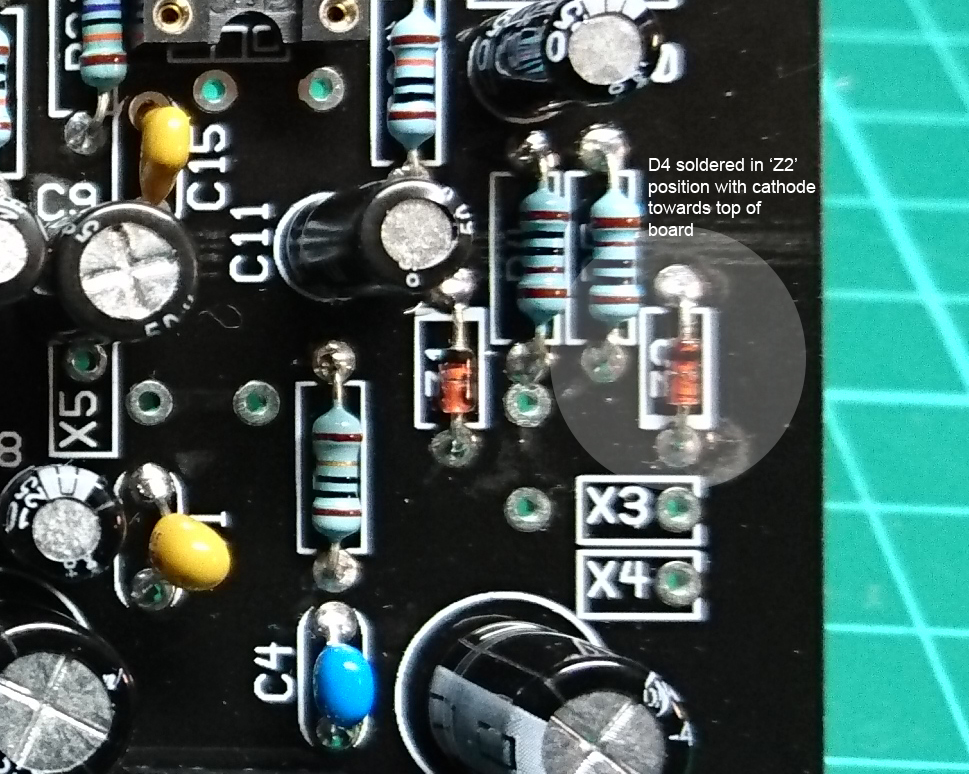 Customers also bought ....