MIDI Ultimate PCBs
The MIDI Ultimate is based on a single main PCB 436 x 192mm that contains close to 700 components.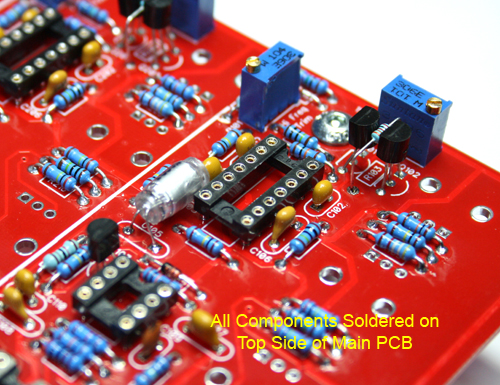 As all pots and switches are mounted on the same PCB so the front panel layout is fixed. You could choose to hard wire the PCB to remotely mounted pots and switches but over 200 panel wires would be needed!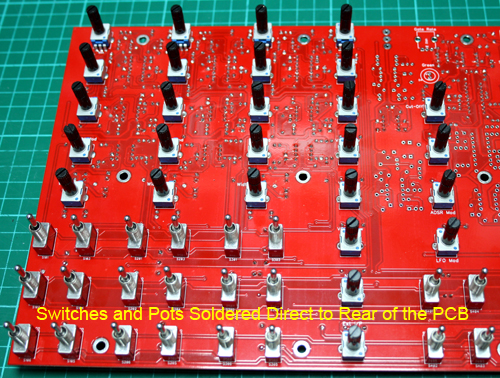 The other PCBs needed are for the power supply and the rear jack / MIDI sockets.