A 1.6mm thick Octave Attenuator panel - 5U high, 1U wide (nominal 8.75 x 3.5") made from a semi-rigid plastic material laser engraved to give a hard wearing surface. As a material, it is not suitable for being used without some form of rigid backing material (see below).
White artwork on a black background
We find that when using our panel mounting components such as pots and sockets, you can mount this panel to a rigid backboard ideally 3mm thick. The backboard can be plywood or Aluminium (6082T6 or 5251 H22 grades as these are 'stiffer' than low grade 1050 types) for example and the panel component fixings will hold the two layers together. We supply 5251 3mm back panels to suit this front panel.
Each panel is supplied ready engraved, cut to size with all holes cut out. The cut-outs suit the panel components we provide so check these out if you are using your own bits to ensure the diameters are suitable. We are can provide different size cut-outs on request although there will be an additional nominal charge to cover the extra labour time.
If you click on the image above, you will see a larger and higer resolution version, if you then click on the 'X' in the top right corner of the hi res version, it will zoom to full size.
You are free to use our artwork for your own personal use (not commercial use without conditional approval first), to help out in this regard you can down load a pdf version below which is unlocked and editable.
See the 'Build Guide' tab for details on how we wire this very simple panel up.
Downloads
To follow
Guidelines when building an Octal Attenuator module using our front and back panels.
Parts needed
Front Panel #7210-553
Back Panel #7210-853
Additionally you will need our Switchcraft Jack Sockets #7212-216 (Pack of 16)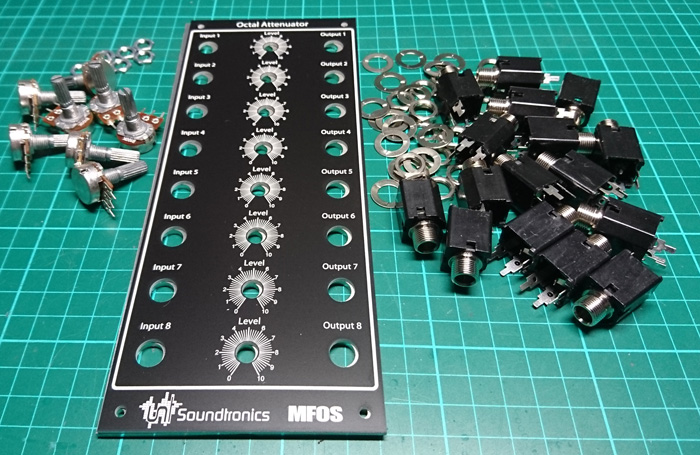 Assemble the panel components as per the photo below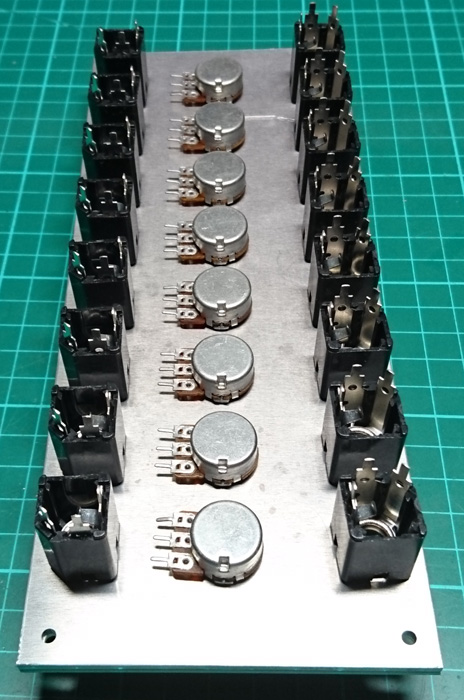 Solder the ground rails using tinned copper wire to the jack sockets and pot. For the pots, fold up the other two legs carefully out of the way. Link the three ground rails together using green wire as shown in the photo.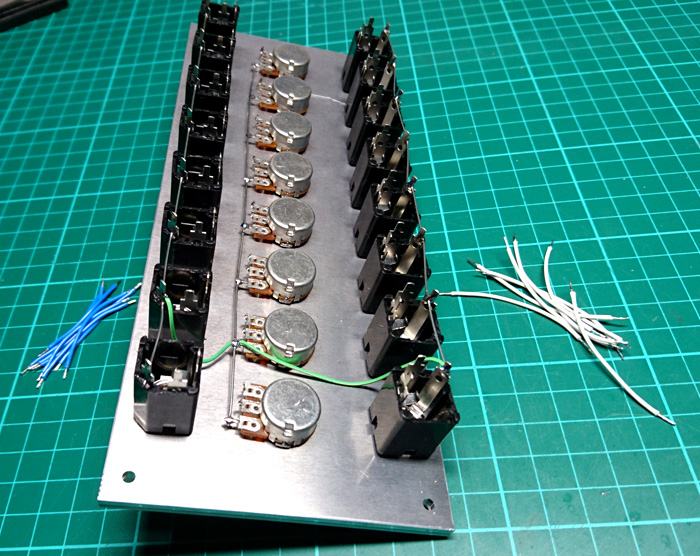 Prepare the blue and white wire links as below, the ends will need tinning Solder to the pot legs first.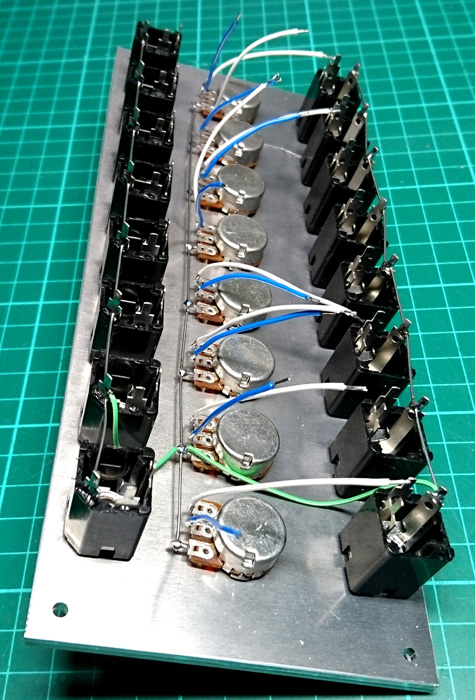 Now solder to the jack sockets. White wires to the input sockets and the blue wires to the output sockets.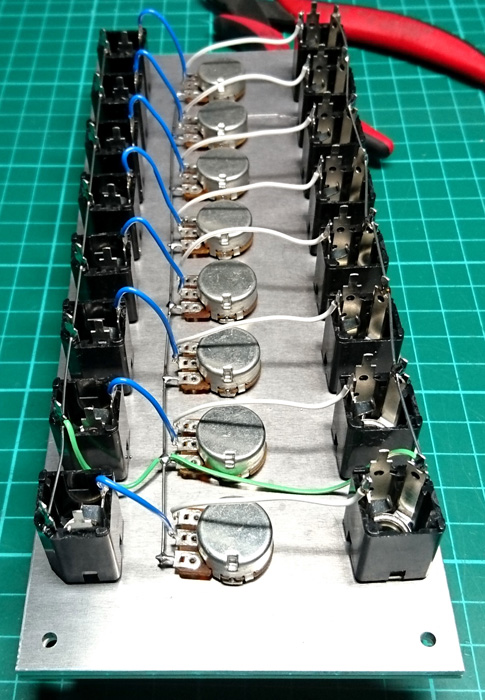 That's it, synth module builds don't come much easier than this one.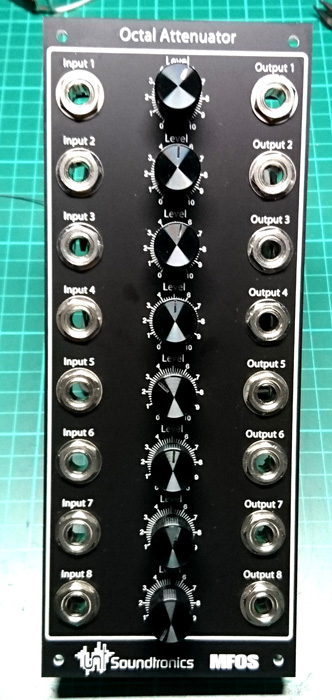 Customers also bought ....