At Soundtronics we stock a number of different types of potentiometer from different manufacturers that are suitable for synths but not all are available from each manufacturer. We have Soundtronics branded potentiometers made for us by 'Song Huei' in Taiwan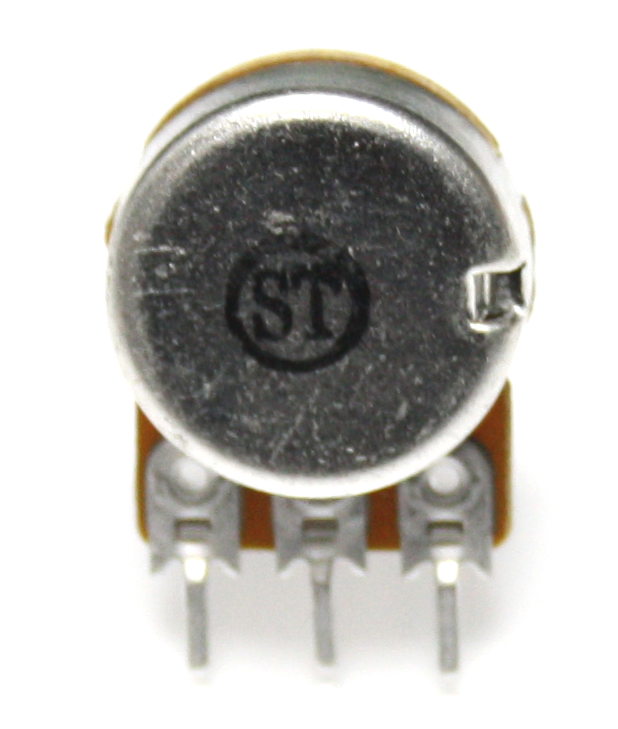 along with 'Taiwan Alpha', 'CTR' & 'SR Passives' potentiometers. They are all very similar in size, performance and quality and as such either can be used without issue. The Soundtronics branded pots are lower in cost as we puchase in large quantity direct from the factory. Taiwan Alpha pots have a locating lug that most (all?) builders snap off using pliers, the other brands do not have this lug. CTR pots also have a lower power rating but again for synth module applications; this is also not of concern. A few of the Taiwan Alpha pots also have a fitted dust cover that increases the overall diameter and also have a slightly shorter shaft length.
Pots come with different tapers so be sure to select the correct one. We carry logarithmic (A taper), linear (B taper) and reverse log (C taper). A few of our synth modules also require stereo (2-gang) pots typically for audio level / volume control.
Unless otherwise specified, all pots have a 6mm diameter splined shaft that is suitable for use with our splined shaft knobs. Panel hole cutout size is 7mm.
Except for the pots fitted with a dust cover, we also have a pot bracket that allows the use of the pots with our synth panel breakout PCBs.
This products is a Soundtronics branded 100k Lin potentiometer.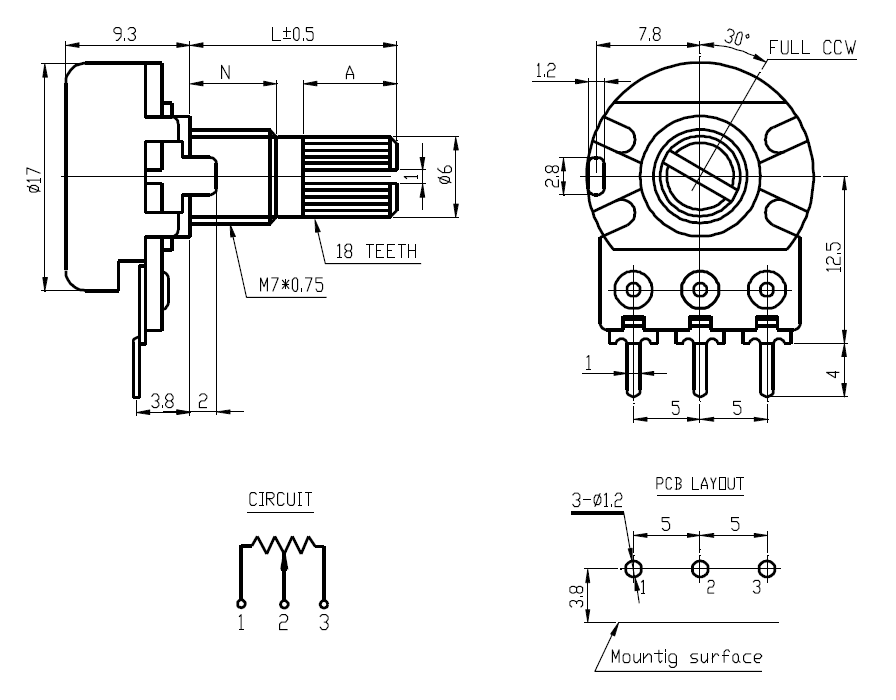 | | |
| --- | --- |
| Brand | Soundtronics |
| Dimensions | Length L: 20mm, A: 11.5mm |
| Pitch | 5mm |
| Tolerance | +/-20% |
| Power rating | 125mW linear, 60mW log. |
| Electrical rotation | 300° ±5° |
Customers also bought ....