A number of our MFOS synth projects use 4mm banana sockets instead of jack sockets. After careful consideration, we have selected this banana socket range as offering the best balance between cost and quality. The socket is fully insulated so can be used on metal panels and the threaded body is made from plated turned brass. Many lower cost banana sockets have plastic threaded bodies that are easy to cross thread and strip.
Why compromise on sockets after spending time and money building your MFOS ultimate. An additional advantage of these sockets is that they are suitable for use with our breakout banana PCBs to simplify wiring.
Mounting hole diameter: 7.5mm
Height above panel: 5mm
Overall length: 22.5mm
Available in various body colours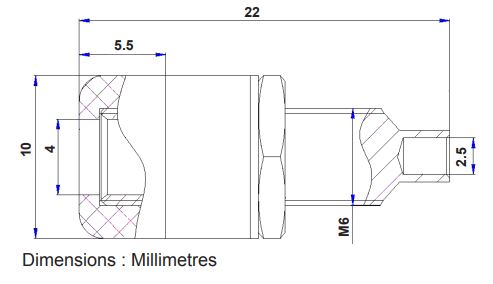 Customers also bought ....