Identical to the standard Soundtronics synth pots but with one important difference, these pots have the legs formed to 90 degrees. This allows the pots to be mounted flat on a PCB like this: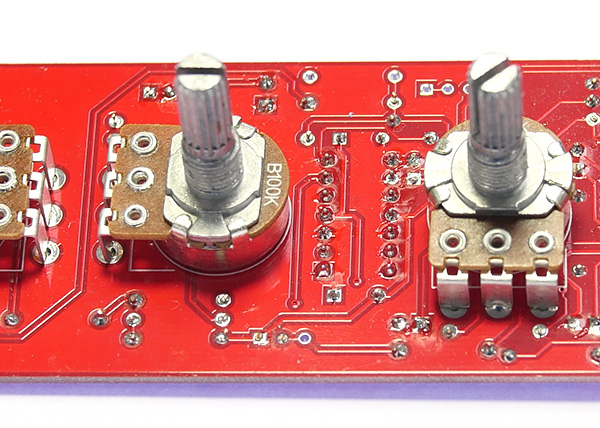 Pots come with different tapers so be sure to select the correct one. We carry logarithmic (A taper), linear (B taper) and reverse log (C taper). A few of our synth modules also require stereo (2-gang) pots typically for audio level / volume control.
Unless otherwise specified, all pots have a 6mm diameter splined shaft that is suitable for use with our splined shaft knobs. Panel hole cutout size is 7mm.
This products is a Soundtronics branded 1M Lin potentiometer.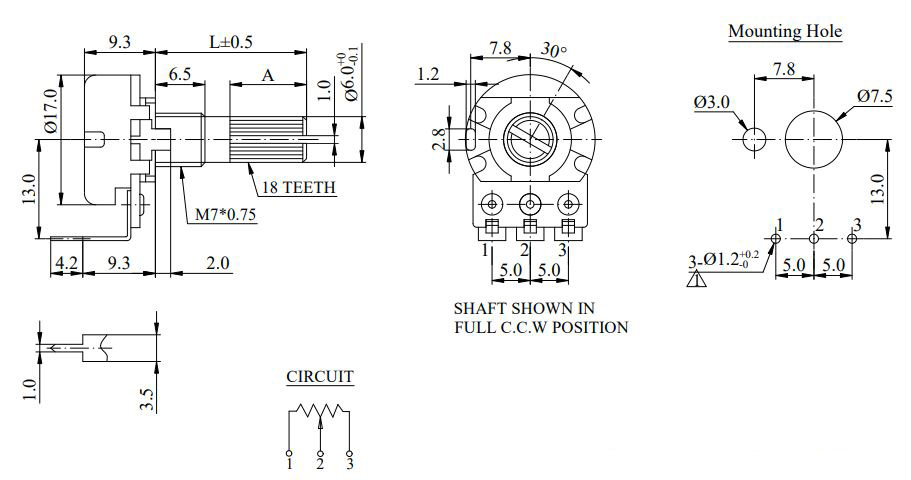 | | |
| --- | --- |
| Brand | Soundtronics |
| Dimensions | Length L: 20mm, A: 11.5mm |
| Pitch | 5mm |
| Tolerance | +/-20% |
| Power rating | 125mW linear, 60mW log. |
| Electrical rotation | 300° ±5° |
Customers also bought ....